Being the producer, editor, and a host of a podcast was one of my new years resolutions for 2019. I really wanted to start a podcast and use it as a platform to have a casual chat with not only my co-host, Kai Ross-Best, but with the listeners too and our existing audience on other platforms, whilst reflecting on current events both in our personal lives and in the real world too. Thus – "Help! I'm Stuck in a Podcast" was born.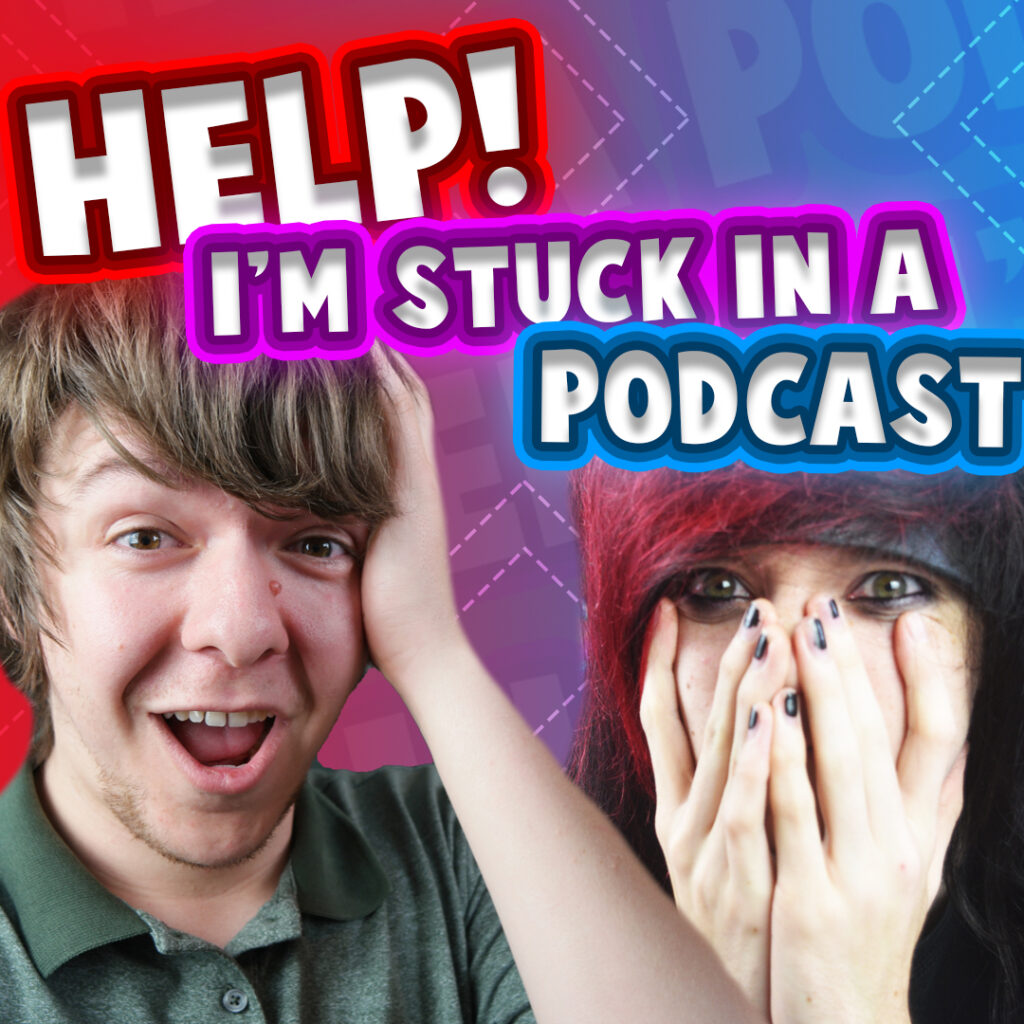 The Beginning of the Podcast Journey
"Help! I'm Stuck in a Podcast" is hosted by myself, Fraser Johnson, known as FraserIRL online, and Kai Ross-Best. We both know each other from everything we've done online over the past 5 years, including broadcasting, digital video content creation, as well as press reports at technology and gaming conventions.
Kai actually came up with the name, heavily inspired by the hit ITV show "I'm A Celebrity, Get Me Out Of Here!" – no particular reason, it caught on as soon as Kai said it and was such a catchy thing to exclaim as part of the introduction to each episode.
We kicked off the first episode of the show on August 21st 2019, titled "Winning £1 MILLION on a scratch card". Kai talked about his Dad's friend who won a million on a lucky scratch card which made him an instant millionaire, while both myself and Kai discussed what we'd do with a million pounds if we had it right now. As well as this, we both discussed the best rock bands in both this century so far and the previous century, such as My Chemical Romance, Queens of the Stone Age, The Black Keys and more, plus talking about an upcoming gaming event which both Kai and I attend.
Where We Are Now
Help! I'm Stuck in a Podcast has made huge progress since it begun a year ago. With a full year's worth of weekly episodes, thousands of weekly listens, and a super supportive audience, we didn't think we'd be where we are at the moment, and it's all down to you. We've made a HUGE break on Spotify and we're committed to growing loads more and improving each episode every week. We'll be remaining exclusive to Spotify as we believe it's a fantastic platform with plenty of potential.
What's next?
We're planning on aiming to expand the reach of the podcast and bring in new listeners to the community. I've recently begun planning some advertising campaigns across different social media platforms, which may increase if it proves effective. As well as this, we're looking to bring more special guests on the podcast, so if you have an idea for who could be featured, or you are interested in being featured yourself, feel free to get in touch!
How do I listen to Help! I'm Stuck in a Podcast?
To listen to us, simply search for "Help! I'm Stuck in a Podcast" over on Spotify. You'll know you've got the right one if the art shown earlier in this post appears in the thumbnail area. Make sure you leave a follow too so you get updates when new episodes are released every Wednesday!
Alternatively, feel free to click this quick and easy link!
What about on social media?
We have social media accounts on Twitter!
To follow the podcast Twitter account, click on the button below.
To follow my Twitter account, click on the button below. For all other social media accounts, please click on the links in the footer of this website for my Facebook, Instagram, YouTube and more.
To follow Kai's Twitter account, click on the button below. Kai also has social media accounts on most other social media websites using the handle @KaiRossBest.